-20%

Loyalty
BD Coins : 15495 19370
(Get 20% Off with BD Coins )
Zoom the image with mouse
Vitrax Wearable Blanket Hoodie for Women, Girls Oversized Blanket Hoodie with Giant Pocket, One Size - Avocado Green
Women's Hoodies & Sweatshirts
BD Coins : 15495
19370
(Get 20% Off with BD Coins )
Buy with BD Coins
1. Click on Buy with BD coins
2. Enter the value of BD coins and click on Redeem.
3. Get your coupon code
4. Apply the coupon code at checkout
customers are viewing this product
Wearable Blanket Hoodie for Women, Girls Oversized Blanket Hoodie with Giant Pocket, One Size - Avocado Green.
Feature:
- This wearable blanket with the designs of fun and spacious pattern, warm hood, giant front pocket, and flexible sleeves. The blanket hoodie is made of smooth flannel. It's ideal for keeping you warm and comfortable while watching TV, lounging on the sofa/bed, playing games, reading a book, or working at home.
Spec:
100% Polyester-Flannel and Sherpa Reverse
Machine Wash
Fastening: Pull-On
ONE SIZE FITS ALL
Colour: Avocado Green/Colorful Star
Weight: 756g
Package: Plastic bag
Package includes:
1 pcs x Blanket Hoodie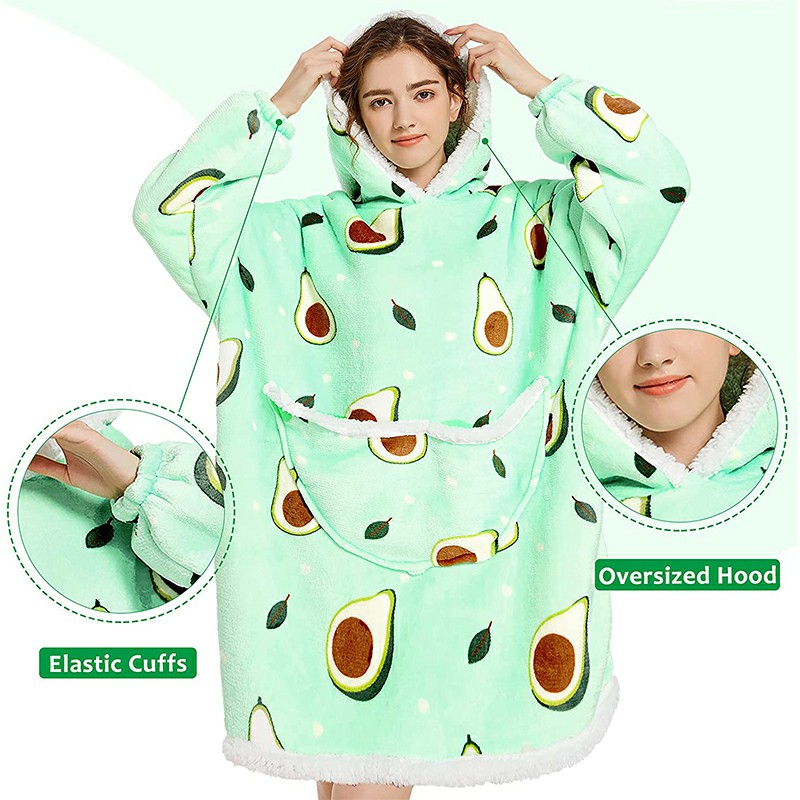 Return / Exchange:
If the product received is damaged / incorrect, the seller will bear the shipping charges.
The same product will be sent against the defective product.
---
Refund:
If the refund request is initiated within 15 days of receiving the order, the refund will be deposited within 5-7 working days.
If the order is cancelled from the sellers' end for any reason, the refund will be processed without any timeline and the amount will be refunded within 5-7 working days.
---
Delivery:
Products are shipped by the individual British D'sire sellers, who are located across the United Kingdom.
The delivery timeline and shipping prices may vary depending on the seller's location and the selected delivery method.
---