-20%

Loyalty
BD Coins : 6495 8120
(Get 20% Off with BD Coins )
Zoom the image with mouse
Winter Ladies Non Slip Soft Cozy Slipper Socks Fleece Lined Fluffy and Furry Knitted Warm Home Socks, Black
BD Coins : 6495
8120
(Get 20% Off with BD Coins )
Buy with BD Coins
1. Click on Buy with BD coins
2. Enter the value of BD coins and click on Redeem.
3. Get your coupon code
4. Apply the coupon code at checkout
customers are viewing this product
Winter Ladies Non Slip Soft Cozy Slipper Socks Fleece Lined Fluffy and Furry Knitted Warm Home Socks, Black.
Description:
- Material: 85% Acrylic
- Color:
Navy/Lake Blue/Light Coffee/Red/Pink/Grey/Black
- Size:
One Size, ideal fit size (35-40)
- Design:
Solid color twist design and warm colors with striped intervals design, simple and beautiful, suitable for different preferences.
- Weight: 194.4g
Washing care:
It is recommended to wash by hand in warm water. Pay attention to spread drying to avoid deformation.
Package includes:
1 pair x Socks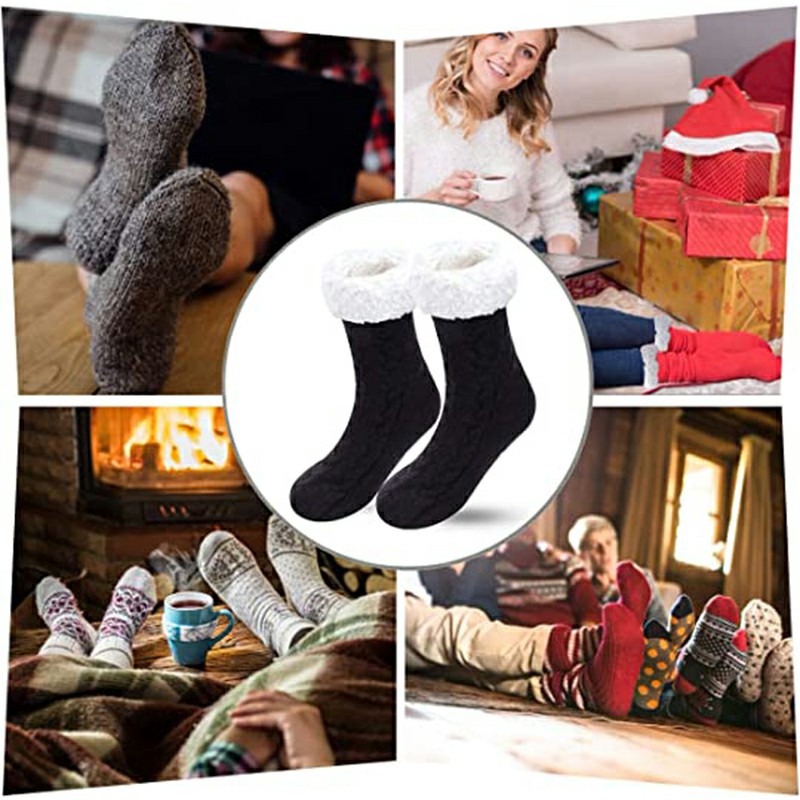 Return / Exchange:
If the product received is damaged / incorrect, the seller will bear the shipping charges.
The same product will be sent against the defective product.
---
Refund:
If the refund request is initiated within 15 days of receiving the order, the refund will be deposited within 5-7 working days.
If the order is cancelled from the sellers' end for any reason, the refund will be processed without any timeline and the amount will be refunded within 5-7 working days.
---
Delivery:
Products are shipped by the individual British D'sire sellers, who are located across the United Kingdom.
The delivery timeline and shipping prices may vary depending on the seller's location and the selected delivery method.
---